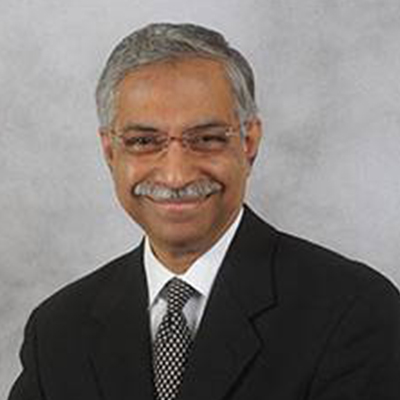 Dr. Gopal Sankaran
MD, DrPH, MNAMS, CHES
Research Advisor
Dr. Sankaran's education, training and experience span three interrelated health professions—medicine, public health, and health promotion. He has consulted with the World Health Organization (WHO) in the National Smallpox Eradication Programme and the Global Programme on AIDS. He has provided technical assistance to PLAN International and Childreach on international HIV/AIDS prevention and control, child survival, and reproductive health projects in program design, implementation, and evaluation. Currently, he is a strategy consultant with a healthcare foundation promoting cardiovascular health in the US.
Dr. Sankaran co-edited HIV/AIDS in Sport: Impact, Issues, and Challenges and co-authored a book, Sexual Harassment in Sport. Dr. Sankaran serves as the Vice Chair on the Editorial Board of the American Journal of Public Health. He reviews manuscripts for American Journal of Health Behavior, Health Behavior and Policy Review, Health Promotion Practice, Journal of Postgraduate Medicine, and Indian Journal of Medical Sciences. Earlier he served as an Associate Editor for BMC Public Health.
Dr. Sankaran is the Vice President on the Board of Cerebral Palsy Association of Chester County/Chester County Disability Services and an Emeritus Member on the Community Advisory Board of WHYY, a Public Broadcasting Service affiliate. He is an invited member on the MPH Advisory Board for Purdue Global University (previously Kaplan University) and EPIC (Education and Programming for Integrated Care) Advisory Board for the U.S. Health Resources and Services Administration (HRSA) Behavioral Health Workforce and Education Training (BHWET) grant at WCU.
Dr. Sankaran served as a Member, Board of Governors for the National Council for International Health (now the Global Health Council), Trustee for the Pennsylvania Society for Public Health Education and as President, West Chester University Faculty Senate. Dr. Sankaran recently completed three terms as an elected Governing Councilor of the American Public Health Association (APHA) representing the International Health (IH) Section. In 2018, he was honored with the Distinguished Section Service Award by the IH Section of APHA.
Dr. Sankaran's recognitions include service as a Rotary Fellow, University of California Regents' Fellow, and an American Council on Education Fellow, the nation's premier leadership program in academic administration. At WCU, his administrative experiences include interim appointments as the Assistant Vice President for International Programs, Associate Vice President for Sponsored Research, and Dean of Graduate Studies and Extended Education, and service as Presidential Fellow for Planning,